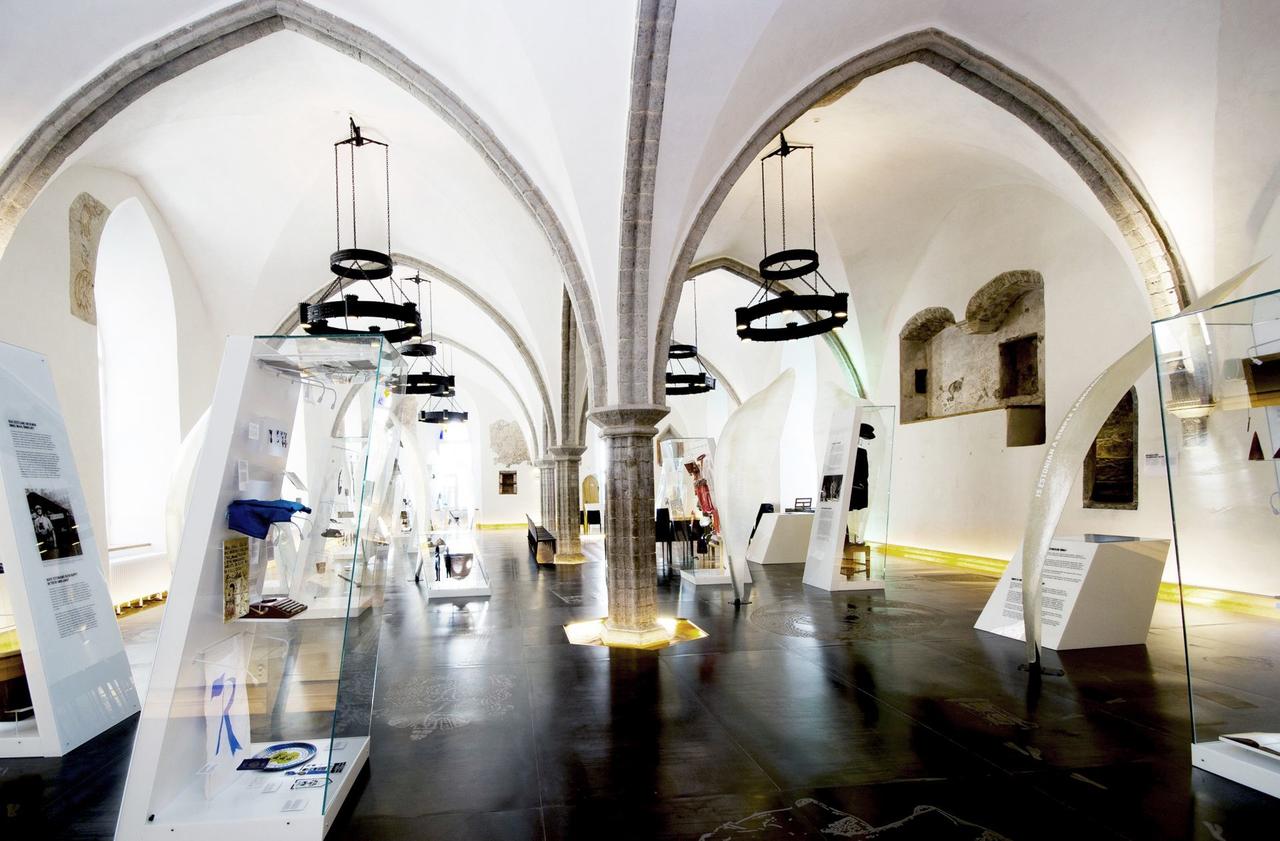 The 600 year old Great Guild Hall is one of the most prominent public buildings in Tallinn, and has been the centre of cultural and social life for hundreds of years. The Gothic-style building, completed in 1410, was built on what was then the main street and near the Town Hall.
The permanent exhibition "SPIRIT OF SURVIVAL. 11,000 years of Estonian history" helps you understand the uniqueness of the people who have lived here and introduces historical events that have most influenced them.This is where you can find a captivating overview of Estonian history – one that will inspire new stories. The persistent and at times even stubborn work of the Estonian people has resulted in an exceptional environment with a unique culture. The Estonian spirit is destined for survival."
The exhibition explores the history of the Estonian people through interesting rooms covering a range of topics.

The coin room "Striking it rich?!" provides an overview of the currencies that have been used in Estonia.
The cellar offers an opportunity to learn about the history of the Great Guild and the building, and to imagine the former wine cellar known as the Sweet Hole, which operated there from 1437 to World War II.

The Armoury
Estonian has survived six major wars. The museum's collection of weapons in the largest in Estonia.
The display "Spirit of the Thing" presents exotic and rare objects from the collections of the history museum.
The outdoor exhibition "The Path of History" in Börsi Passage offers a crash course on Estonian history, complemented by the courtyard full of enjoyable activities for younger visitors.
Audioguides are available in Estonian, Spanish, English, German, Finnish and Russian. Audio guides are free of charge.

The European Regional Development Fund and the Estonian Ministry of Culture, with the help of Enterprise Estonia, financed the construction work and the renewal of the permanent exhibition. The project started in April 2009 and culminated in May 2011.
The interior design and new permanent exhibition were completed as a collaborative project involving the Estonian History Museum, OÜ KOKO Arhitektid and OÜ Produktsioonigrupp. The architectural design was completed by OÜ Restor, and OÜ Tarrest Ehitus was responsible for the construction work.
The
Great Guild Hall
, built in 1410 by the Hanseatic merchant league, was selected for the European Heritage Label in 2013. Read more HERE!