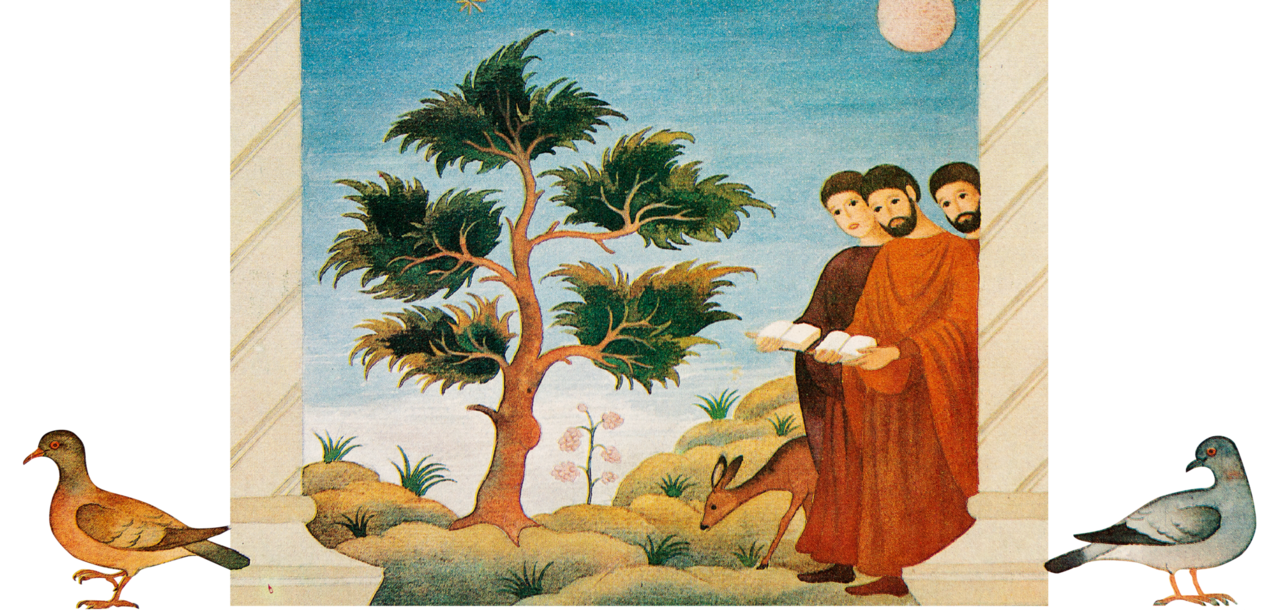 We invite you for a walk in the musical garden created in the main hall of the Great Guild Building!
Year 2022 marks 50 years since the founding of Hortus Musicus. This significant anniversary, half a century of the ensemble, inspired us to offer visitors the opportunity to go on a musical journey from the Middle Ages to the present day.
Originally known as performers of early music, the ensemble has become a legend in the course of its own lifetime. As of today, they have crossed multiple boundaries – temporal, geographical, and in terms of genre. They have always been "non-classical classical musicians", rock stars and avant-garde artists in terms of their courage and performance style. They are theatrical and vital upstream swimmers, who have risen from a former ensemble of high-school and university students to the status of international superstars.
The significance of Hortus Musicus in Estonian and European culture is undoubtedly not limited to the history of music. They are a cultural phenomenon whose members have boldly ignored quite a few unwritten rules and around whom many Estonian cultural figures have gathered as collaborators and friends.
Joy of life and creative pride and purity, the credo of Hortus Musicus, have inspired us to create a musical garden in the Great Guild Building, which offers visitors a multi-faceted experience. The main hall of the medieval guild building is perfect for telling the story of the ensemble whose repertoire includes works from six centuries. After all, music has been played and enjoyed between these walls even longer than that.
The exhibition Musical Garden. Hortus Musicus 50 takes the visitor on a journey through time and offers the opportunity to escape from the everyday. Get inspired by beauty, kindness and love – the same sources from which the young musicians once drew creative courage.
The exhibition is open in the Great Guild Building from 21 May 2022 to 29 January 2023.
Curator: Jaanika Juhanson
Consultants: Andres Mustonen, Peeter Klaas, Riina Vanhanen, Saale Fischer and all members of Hortus Musicus
Graphic design, video, light and sound design: Taavi Varm
Spatial design: Johannes Valdma
Design of printed materials: Kätlin Tischler
Estonian language editor: Hille Saluäär
Translation: Refiner Translations
Print: Digiprint
Exhibition team: Krista Sarv, Herke Kukk, Aime Andresson, Silver Simmer, Riho Ints, Theodora Kormpaki, Tiina Sakermaa, Mart Laul, Marika Palu, Helene Tedre, Kärt Kelder
Many thanks to: Cultural Endowment of Estonia, Estonian Public Broadcasting, Kadriorg Park, Tallinna Kaubamaja, Ugala Theatre